Press release, October 15th, 2016
Jeff Greason Appointed Chairman of the Board of Tau Zero Foundation
Nonprofit focuses on practical avenues for interstellar travel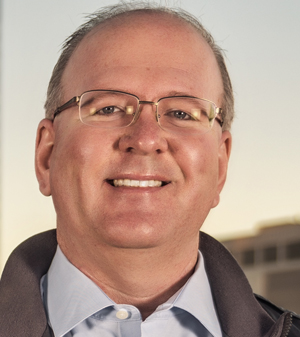 Tau Zero Foundation, a non-profit foundation dedicated to developing the capability for interstellar robotic exploration and human travel, has selected Jeff Greason as chairman of the board. In this role he will provide pragmatic foresight, oversight and insight while advocating for the nonprofit's mission.
"The recent announcement of the discovery of a planet around the nearest star to the Sun highlights the importance of our mission," said Rhonda Stevenson, president and CEO of Tau Zero Foundation. "We invited Mr. Greason to lead the Foundation's board because his pragmatic approach will be helpful to narrowing our focus to the development of technologies with the greatest potential for practical application in the near future."
Mr. Greason is best known as a commercial space entrepreneur. Throughout his career, he has been involved in identifying technologies that offer the greatest potential return on investment. Mr. Greason led the rocket engine development at Rotary Rocket and later co-founded and lead XCOR Aerospace as CEO and chairman of the from 1999 through 2015.  Since 2016 he has served as CEO and chairman of the board of Agile Aero, a business that designs, builds, and flies advanced aerospace prototypes for other companies and develops advanced propulsion technologies. Prior to working in the space industry, he was as an electrical engineer with Intel Corporation.
As a leader in the development of national space policy and regulation, Mr. Greason has served on the FAA's Commercial Space Transportation Advisory Committee since 2000 and in 2009 was a member of the President's Augustine Committee, which was tasked with recommending alternatives to NASA's human space exploration efforts.
"With the New Horizon's flyby of Pluto, the initial reconnaissance of the Solar System is complete. We know what's here, but we don't know what's out there. Now it is time for us to look toward more distant horizons and start serious work on how we will reach the worlds we are observing around other stars," said Jeff Greason.  "Tau Zero can bring us closer to the day when we bring robot missions and eventually human footprints to planets around other stars. I look forward to contributing to these milestones."
About Tau Zero Foundation
Tau Zero is a 501(c) non-profit organization dedicated to accelerating progress toward the scientific breakthroughs required to support interstellar flight. The Foundation's efforts, driven by the experts most capable of addressing the formidable challenges of interstellar flight, include fundamental scientific research, encouraging and supporting academic involvement in sciences related to its goals, empowering youth in this quest, forging collaborations for cross-fertilization, and engaging governmental and industry support on a global scale.
Tau Zero's motto is "Ad Astra Incrementis" – to the stars in ever-expanding steps.
---