Tau Zero Foundation resources from a vast international network of dedicated, accomplished scientists, aerospace engineers, journalists, artists, and science fiction writers We look beyond the comfort zone of our peers for revolutionary gains, yet in steps that can be accomplished today.
Our experts are engaged for their drive to explore ideas beyond the comfort zone of their peers, and the competence and objectivity to make genuine, reliable progress.
Our network includes the experts most capable of addressing the formidable challenges of interstellar flight, while focusing on bringing value to the near, and interim term development of the rapidly growing private space industry. From this growing foundation of impartial knowledge, future missions and vehicles will be created.
Support the Tau Zero Foundation Today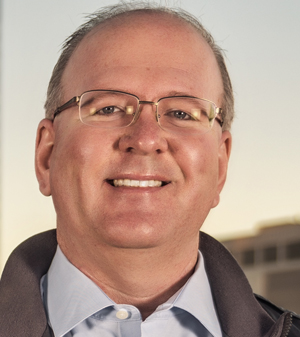 Jeff Greason
Board Chairman
Jeff Greason has over 25 years' experience managing innovative technical project teams at XCOR Aerospace, Rotary Rocket and Intel Corporation, and now as CEO of Agile Aero. As president and co-founder of XCOR, he led the engineering team that developed over 14 different long-life, highly-reusable liquid-fueled rocket engines. He has also worked on a low-cost liquid propellant piston pump, and two manned reusable rocket aircraft – the EZ-Rocket and the X-Racer, which broke all previous barriers for low cost and rapid reflight of rocket vehicles with 66 successful flights between them.
Jeff is a recognized expert in reusable launch vehicle (RLV) regulations.  He has been a member of the COMSTAC RLV working group since 2000 and presently serves on the full COMSTAC, and he was integral in the first spaceport license at an airport, in Mojave, California, and the first spaceport license at a scheduled air service airport, in Midland, Texas.  He was one of the architects of the regulatory policy embodied in the 2004 Commercial Space Launch Amendments Act; following which he co-founded the trade association for the commercial space industry, now the Commercial Spaceflight Federation.  He also recently took over as Chairman of the Board at the Tau Zero foundation, a non-profit group working towards practical interstellar transportation technologies.
In 2009 he was named by the White House to a panel of independent experts that examined alternatives for advancing the United States' human space exploration agenda. Chaired by Normal Augustine, the Review of U.S. Human Space Flight Plans Committee examined ongoing and planned NASA activities and present options for a safe, innovative, affordable, and sustainable human space flight program after the retirement of the space shuttle.  He has remained active in national space transportation policy and has given several widely circulated speeches on the subject.
Greason was cited by Time magazine in 2001 as one of the "Inventors of the Year" for his team's work on the EZ-Rocket. In 2016 the National Space Society awarded him the Space Pioneer Award for Entrepreneurial Business.  Mr. Greason holds 25 U.S. patents. He graduated with honors from the California Institute of Technology in Pasadena and currently lives in Midland, Texas.
TED Talk: Rocket Scientist: Making Space Pay and Having Fun Doing It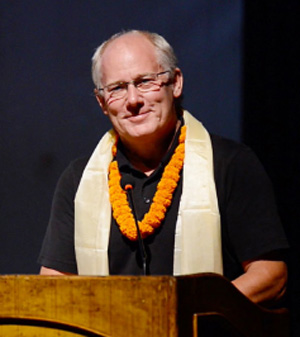 Dr. Andrew Aldrin
Chief Strategist
Dr. Andrew Aldrin has recently joined the Tau Zero Foundation as an executive strategist. He is the Director of the Buzz Aldrin Space Institute (BASI), and an Associate Professor at Florida Institute of Technology. BASI is a multidisciplinary institute created for the goal of establishing and maintaining a permanent human presence on Mars. Previously, Dr. Aldrin was President of Moon Express. Prior to coming to Moon Express, he was Director of Business Development and Advanced Programs at United Launch Alliance, overseeing development of corporate strategies, business capture, senior customer relations and advanced program development for civil space markets. Dr. Aldrin headed Business Development and Advanced Programs for Boeing's NASA Systems, and Launch Services business units. Dr. Aldrin holds a Ph.D. in Political Science from UCLA, an MBA from TRIUM, a MA in Science Technology and Public Policy from The George Washington University, and a BA in International Relations from the UCSB.
Buzz Aldrin's Share Space Foundation
Andy Aldrin full speech at Nepal Academy in Kathmandu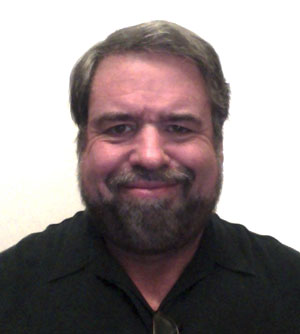 Rod Pyle
Chief Media Director
Rod Pyle is a space historian who has worked with NASA at the Jet Propulsion Laboratory and the Johnson Space Center. He has written ten books on the history and technology of space exploration and science for major publishers in the US, UK and Asia, including "Mars: Making Contact" (Sterling books), "Blueprint for a Battlestar" (Andre Deutsch) and "Amazing Stories of the Space Age" (Prometheus Books), all out in 2016. His newest book, "Space 2.0: The New Space Age" will debut in 2017.
As a journalist, Rod's work has appeared in Space.com, LiveScience.com, the Huffington Post, Popular Science, and many other print and online venues. Rod has also produced documentary programming on spaceflight for The History Channel as well as Discovery Communications. He has written on spaceflight and science for NASA/JPL and Caltech, and authored a guide to executive education for the Johnson Space Center/The Conference Board's Apollo Leadership Experience. Rod speaks frequently on spaceflight and executive development, and is a frequent radio guest with regular appearances on WGN/Chicago, KFI/Los Angeles and numerous syndicated radio programs. He worked on the TV series Star Trek: Deep Space Nine as a visual effects coordinator for three seasons, and spent a decade at the Griffith Observatory in Los Angeles.
www.pylebooks.com
Rod as a guest on The Space Show
BBC Interview regarding exoplanets and the Kepler Space Telescope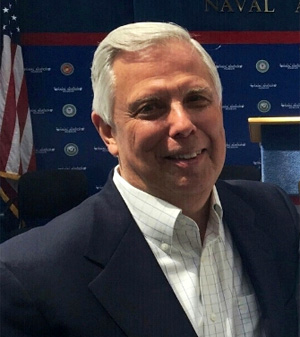 William H. Tauskey
Executive Director
Bill is a proven executive with a broad background in general management successfully running a range of technology organizations.  Built and run cohesive, successful teams, developed and executed business plans, raised capital, established and leveraged executive level client relationships and key partner alliances as well as having managed full P&L responsibility.
Bill's career has included a professional foundation of 10 yrs. at IBM in sales, sales management and product development positions; over 12 years of sales and executive management positions in high tech and space related companies; and over 10 years in executive level consulting firms.
Community service experience includes as an officer/board member of several local and regional non-profit organizations.  Bill is also serving as a board member on the US Naval Academy Nomination Committee for the 18th Congressional District of California.
Bill holds an M.S. from Texas A&M and a B.S. from the Virginia Military Institute.  His military service includes serving as an officer in the U.S. Air Force.
Rhonda Stevenson
President/CEO - Chief Bridge Builder to the Galaxy
As president and chief executive officer at The Tau Zero Foundation, Rhonda Stevenson is responsible for the global executive functions of the company. She brings nearly two decades of deep industry experience to the role. Her leadership is focused on developing and delivering technology-driven business services and solutions, providing outstanding client service, and driving sustainable innovation across multiple fronts in the space industry.
With a passion for building successful, abundant relationships within the space industry, she also currently serves as President and CEO of Orbital Assembly Corporation and, concurrently, President and CEO of Space Mining and Resources Coalition, Inc. and Board Chairperson of United Space Structures, where she also currently serves as Chief Operating Officer. In 2013 she founded Blue Elysium Enterprises as a vehicle for providing strategic and analytical executive consulting to technology companies. Early in her career, she served as Chief Marketing & Promotions Officer at Deep Space Industries.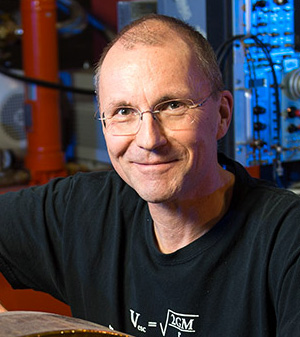 Dr. Marc H. Weber
Research professor and manager of the W. M. Keck Antimatter Laboratory at Washington State University
Dr. Marc H. Weber is a staff scientist and research professor in the Department of Physics and Center for Materials Research at Washington State University in Pullman, Washington. His research specializations include the investigations of different states of matter with positrons and the use of antimatter and positrons as a means to transport energy. A Fullbright scholar, Dr. Weber left his native Germany to study at the City College of the City University of New York, and later worked at Brookhaven National Laboratory. His work at the W.M. Keck Antimatter Laboratory is paving the way for large scale production of antimatter fuel for interstellar flight and the exploration of deep space.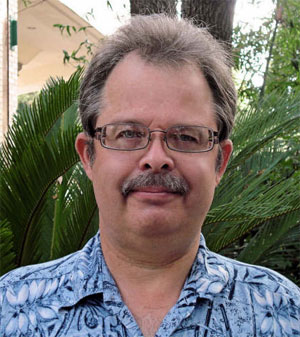 Eric W. Davis, PhD
Institute for Advanced Studies-Austin and EarthTech International Tau Zero Foundation, Specialist on faster-than-light general relativity and quantum vacuum physics
Dr. Eric W. Davis is a Senior Research Physicist at the Institute for Advanced Studies at Austin and is the Founder/Chief Executive of Warp Drive Metrics. His research specializations include breakthrough propulsion physics, beamed energy and nuclear space propulsion, general relativity and quantum field theories, and experimental quantum optics. Dr. Davis has worked as a contractor/consultant to the U.S. Air Force, Air Force Research Laboratory, Department of Defense, Department of Energy, and NASA. Dr. Davis is the co-editor/author of the peer-reviewed academic research monograph
Frontiers of Propulsion Science
(AIAA Press, 2009, 2012). He also authored/co-authored numerous Air Force and DoD technical reports, peer-reviewed symposium and technical journal papers, and award-winning conference papers. Dr. Davis is a Fellow of the British Interplanetary Society, Associate Fellow of the American Institute of Aeronautics and Astronautics, member of the New York Academy of Sciences, and member of the American Astronomical Society.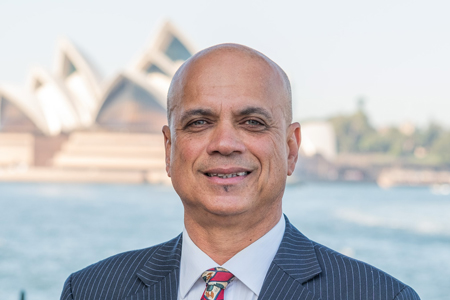 Daniel José Marie
Director of International Partnerships
Daniel José Marie from an early age had a fascination with dinosaurs, the deep sea, and deep space. In his teens he built rockets, power amps, model T-Rex's, boats, space stations, airplanes, and go-karts.  He started and sold his first company while he was at university studying mathematics and has been a serial entrepreneur. Daniel believes there is already a child born today that will never die. He is interested in the challenges facing humanity, especially the future of work, and what it will mean to be conscious when the first human is 'printed' in a spaceship orbiting the nearest Exoplanet. Under the guise of the "Deep Space Cowboy", Daniel evangelizes on opportunities presented by the New Space industry, the democratization of space, and that everyone equally owns and shares in the future.
Back on earth, Daniel is an executive producer and corporate advisor who has taken many concepts and ideas from origination thru to active projects, in Australia, Asia Pacific, and China. He has advised on high-speed rail projects in the region, the establishment of the Asian Le Mans motorsport series in 5 countries in Asia, modern agricultural carnivals, building the first monster truck in China, and numerous collaboration, joint venture, M&A, and funding transactions in tech, banking, and financial risk management, and cybersecurity. Daniel is also a board member of the Jamieson Group, an Australian-based mining and resources management consultancy.
The Tau Zero Foundation would like to thank the Initiative for Interstellar Studies for their recent and generous donation.

The Tau Zero Foundation would like to thank the brilliant minds behind the Tennessee Valley Interstellar Workshop and the Starship Century Anthology for their support, teamwork, and generous vision.